DeskMAX™ Home Office from Auralex Acoustics® Positions Remote Workers and More at the Center of the Conversation
Posted by Auralex on 24th Mar 2022
Auralex Debuts a Versatile, Easy-to-Use Solution to Improve Workspace Sound Quality

Traditional work locations have changed forever and to help employees – wherever they are – sound their best, Auralex Acoustics® has launched the DeskMAX™ Home Office. A versatile and powerful solution to clarify everything microphones pick up and everything speakers put out, the Auralex DeskMAX Home Office helps remote employees, those who work from home, podcasters and more come across more professionally in presentations, virtual meetings and voice calls.

The DeskMAX Home Office also improves the sound of music playback, podcasts and more with two easy-to-position panels made from Auralex's industry-defining Studiofoam® that sit beside or behind laptops, monitors and microphones to hear and be heard loud and clear.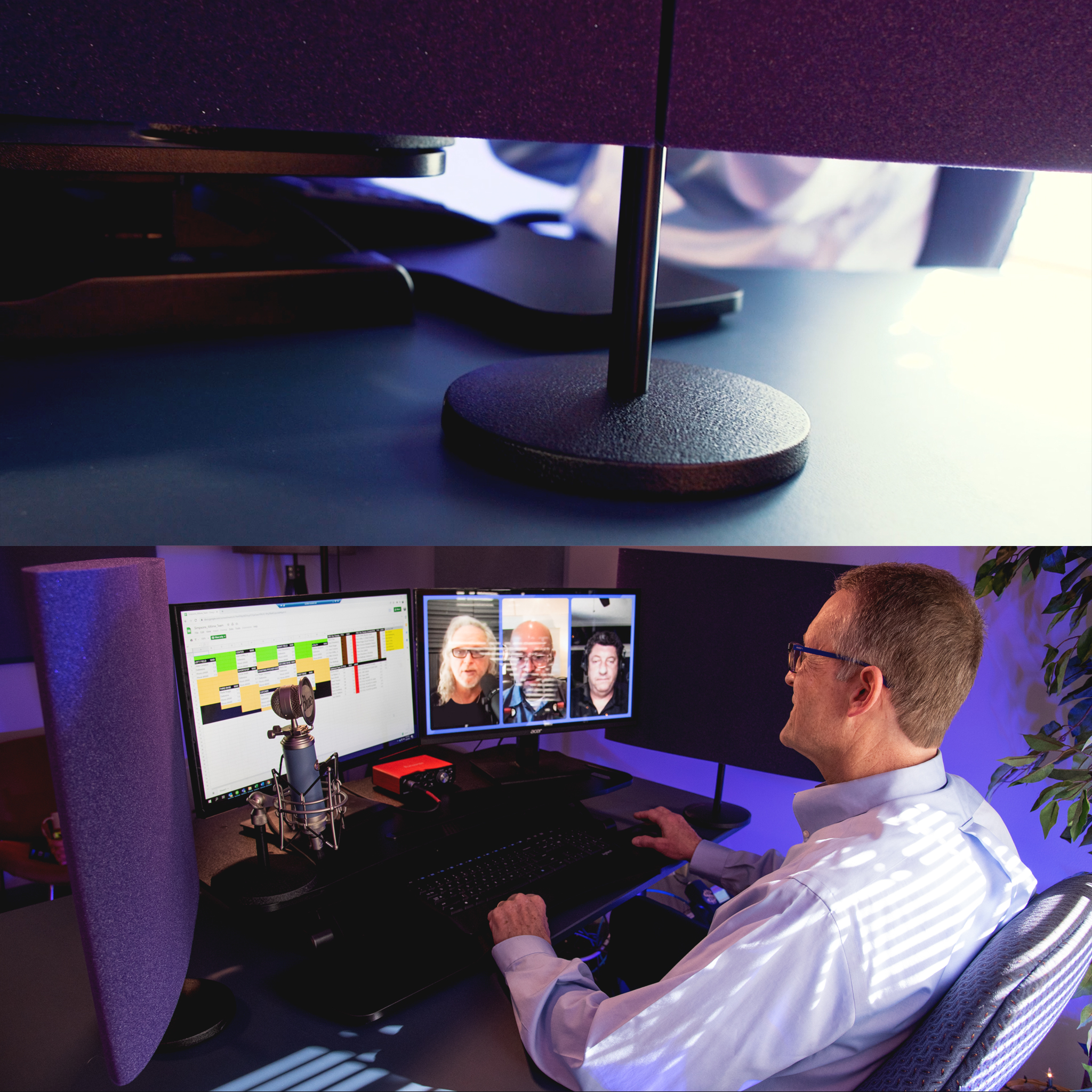 The DeskMAX Home Office offers:

• Versatility and portability
• An immediate boost to vocal clarity
• Better sounding music playback, podcasts and more
• Conversations that are elevated from moments of "can you repeat that?" to "we heard you loud and clear"

Conceived from recording studio-level research and technology, the DeskMAX Home Office reduces room noise, reverb and echo to help speaking and listening sound better and more clear.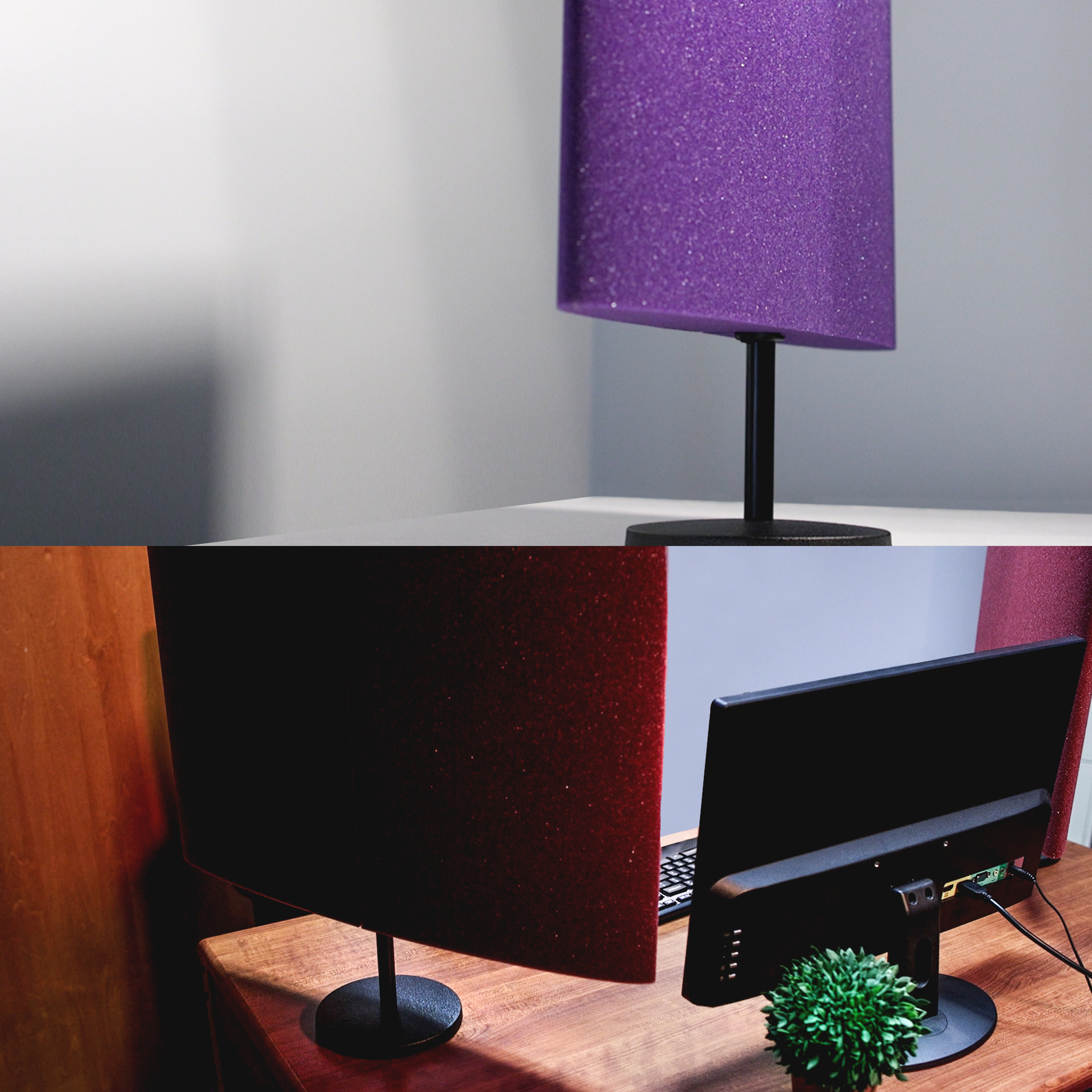 A DeskMAX Home Office panel can be placed on each side of a larger monitor or two panels can be positioned side-by-side in the middle, behind and above a laptop or video monitor. Fully assembled, DeskMAX Home Office panels have an adjustable recommended height ranging between 21" and 25" from base to top.

Each DeskMAX Home Office kit includes a set of two DeskMAX Home Office Studiofoam panels, two metal bases, two tubular metal stands and two grommets that assemble easily to serve as a robust, nearfield acoustic solution for desktops.