Auralex Acoustics Launches ProPOD™ Acoustic Decouplers
Posted by Auralex on 13th Jul 2021
For Immediate Release
Summer NAMM, Nashville, TN | July 13th, 2021
ProPOD™ Acoustic Decouplers Officially Launched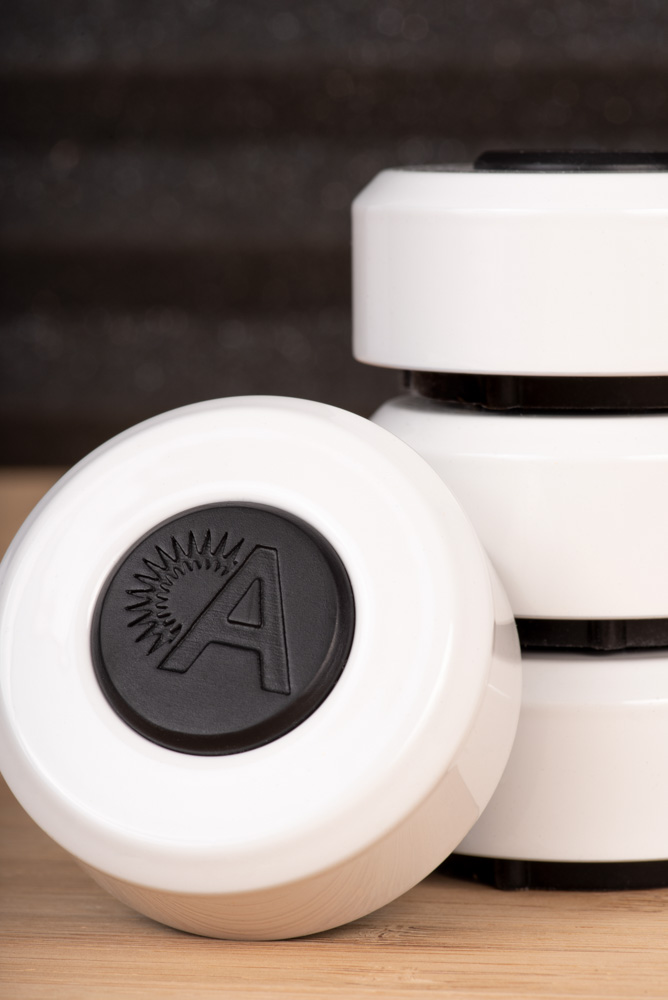 Auralex Acoustics has launched the ProPOD™ Acoustic Decoupler, the first in a new line of acoustic decouplers coming from Auralex in 2021. Designed based on years of intense vibration-dissipation and listening tests, the engineering team at Auralex successfully cracked the code and has created a best-in-class acoustic decoupler. "We invested significant resources in the development of the ProPOD and are happy that the ProPOD will help folks hear what their loudspeakers (and other components) actually sound like. The sonic benefits of the ProPOD are not subtle; it definitely removes the veil! We feel that the ProPOD dramatically outperforms the competition — and at a more agreeable price point," said Eric Smith, Founder and President of Auralex.
Each package of ProPODs contains four cylindrical stands consisting of a powder-coated carbon-steel exoskeleton and a viscoelastic-polymer shock absorber. ProPOD Acoustic Decouplers are precision engineered to decouple monitors and other audio equipment weighing fifty pounds or less. ProPODs immediately and significantly improve the soundstage and presence of any monitor, loudspeaker or subwoofer within the specified weight range. They clean up the audio presented by amplifiers and other sound-critical gear, too. Listeners report that things simply sound more real.
Last month, Auralex sent Guy Singleton, founder of London-based Imagine This, a set of ProPOD Acoustic Decouplers to test. Imagine This is a London-based custom integration firm specializing in the most critical listening environments, including Peter (Lord of the Rings) Jackson's incredible home theater. Singleton said, "Wow! What a difference. ProPODs isolate and maintain a real separation between the loudspeaker and the platform, allowing [the loudspeakers] to shine. Resonance is almost completely eliminated, and that is proven when they are pushed hard. We absolutely love these little gems...and want to order more!"
Each package contains four ProPODs, capable of supporting one device, such as a monitor, subwoofer, turntable or amplifier. The powder-coated steel exoskeleton found on ProPOD Acoustic Decouplers is available in two color choices: matte black and pearl white. Auralex ProPOD Acoustic Decouplers retail for just $129.99 per set of four and are available today through all Auralex retailers, including Auralex.com, Sweetwater and B&H.
For more information on these and other Auralex products, please check out the ProPOD™ product page or contact our support team via support@auralex.com or call 1-800-959-3343.