Van Romaine: Genre Hopping and a Flexible Creative Space
Posted by Auralex on 12th May 2021
Note: Following are excerpts from the full interview. The interview was conducted by Kevin Booth, Auralex director of sales. Robb Wenner, Auralex director of artist relations, produces the podcast and jumps in with questions. To hear the full interview, subscribe to Auralex Creative Spaces on your podcast platform of choice.
Kevin Booth: How did you get started playing drums?
Van Romaine: I come from a musical family; even though my parents didn't play professionally, they were huge fans of music, especially my father. He is a huge big band fan, and once I started expressing interest in the drums, he started taking me out to see almost every big band there was. I've seen Buddy Rich, probably a dozen times, and Stan Kenton and Woody Herman, and that's kind of how the whole thing started. I was still a kid and, I was also really into Black Sabbath, Jimi Hendrix, James Brown, Zeppelin, and AC/DC, so yeah, I was a confused young man! As the years went on, I realized I got more interested in the roots of all those genres, and it all led me to Black American Blues.
KB: What drummers inspired you when you were getting your start?
VR: The first drummer was probably Buddy Rich but, number one would probably be Tony Williams. I got turned on to Miles Davis when I was a teenager, and somehow, I could relate to the music. It touched me deeply, and I couldn't get enough of that, so I became obsessed with Miles and everything that came out of him and his ever-changing records and the musicians he guided into the business. I was into many rock and roll drummers like John Bonham, Terry Bozzio, Stewart Copeland - I could go on and on! I was also into other drummers like Elvin Jones, Steve Gadd, and Jeff Porcaro.
RW: You are musical director for the Enrique Iglesias and Nena tours. How did that evolve, and what are your responsibilities?
RL: Both of my musical director things, Nena was the first one, Nena AKA "99 Luftballons", she is still a big deal in Germany and parts of Europe, but she was the first one to say "hey, you know we have a good vibe between us and I think we're like-minded and next year I want you to be my musical director." I thought that's a huge honor, and I've done a lot of learning. A big part for both Nena and Enrique is hiring the right people, specifically suitable for those artists. What I learned from experience is to take your time finding the right person because when that person comes, I know it. I was under the gun in some cases, and I had to get someone quick, and I felt that there was no more time, so I need to pick the best out of these three or four guys. I'm not getting that perfect feeling from any one of the four, they're all great people and great musicians, but it's specifically for what those artists need, and they are radically different from each other. That's the main thing I would say about being a good MD. I think I became the musical director for those artists sort of by default. I guess Nena saw the way I was very even keel and I didn't get stressed out. I kind of like stress in a weird way! While she was freaking out, I was just like, "I got you - what do you need?" I think that's what she liked about me. Then there is the creative part of putting the show together. My favorite thing is to get everyone's ideas and use the best idea, and sometimes it's a combination of two ideas that never could have happened with me, alone, and I'm aware of that.
KB: How are you coping with social distancing work and lifestyle changes over the past year?
VR: Since I haven't been touring, I've been able to spend time withboth of my kids, my two dogs, and my girlfriend. I missed a lot of my child's lives just racing from one thing to another or from one country to the next country. They knew I was out there supporting the family, but it's been great to be with them. I've got the studio here, and I live within a 30-minute drive from New York City, but there's 2000 acres of trails outside that I'm running on all the time. I've been working on the early phases of a project with a band called Blue Americana, and we're like 13 songs into that record. I just did a funny cover song, it's probably just going to be a pandemic upload, with Billy Sheehan, the singer from Journey, Arnel, and the guitar player from Whitesnake, Joel Hoekstra. I've been working with another great guitar player Carl Roa, and Dave LaRue is playing bass on that. I've been playing with a lot of amazing bass players! Mark Egan played on the Blue Americana record and recording parts on a record of an Indonesian female guitar player, and Andy West is playing on that. I just realized that in the past two weeks, I've worked with Dave LaRue, Andy West, Billy Sheehan, and Mark Egan! I didn't even think about it, but it's like bass player central!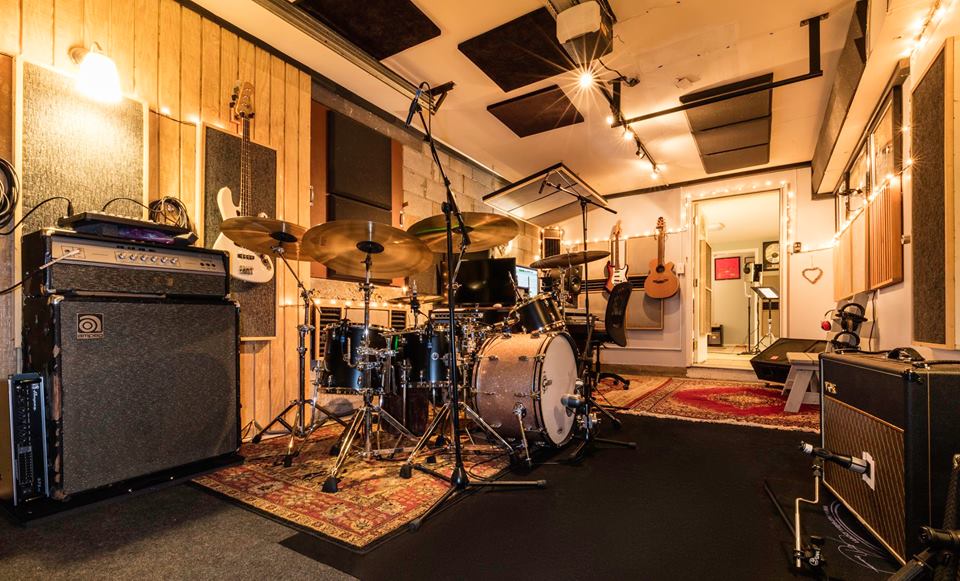 For more info about Van, please visit: