The 'Blind Surfer' Trusts Auralex Anywhere
Posted by Auralex on 25th Feb 2022
"Whatever it takes" is a familiar mantra and a way of life for musicians, producers and creatives. Some, like voiceover artist and audio producer Pete Gustin, take it to higher levels by tapping into… ahem… cooler measures to deliver crisp vocal tracks.

Gustin is an award-winning voiceover artist, with credits to: The Walking Dead, Verizon Wireless, Uncle Drew and much more. Gustin, who has been blind since youth, is a multiple award-winning movie trailer VO talent who is also launching a semi-pro surfing career. The perfect wave won't be there if he's penned up in his home studio, but his demanding workflow won't stop either.

"...When I need to cut stuff in an emergency – yes, there are emergency voiceovers…" Gustin explained while showcasing his impromptu cooler vocal booth in the sand on his "Blind Surfer" YouTube channel. "When people need their voiceovers, they need them right away! I can't be like 'I'm at the beach! Sorry!'"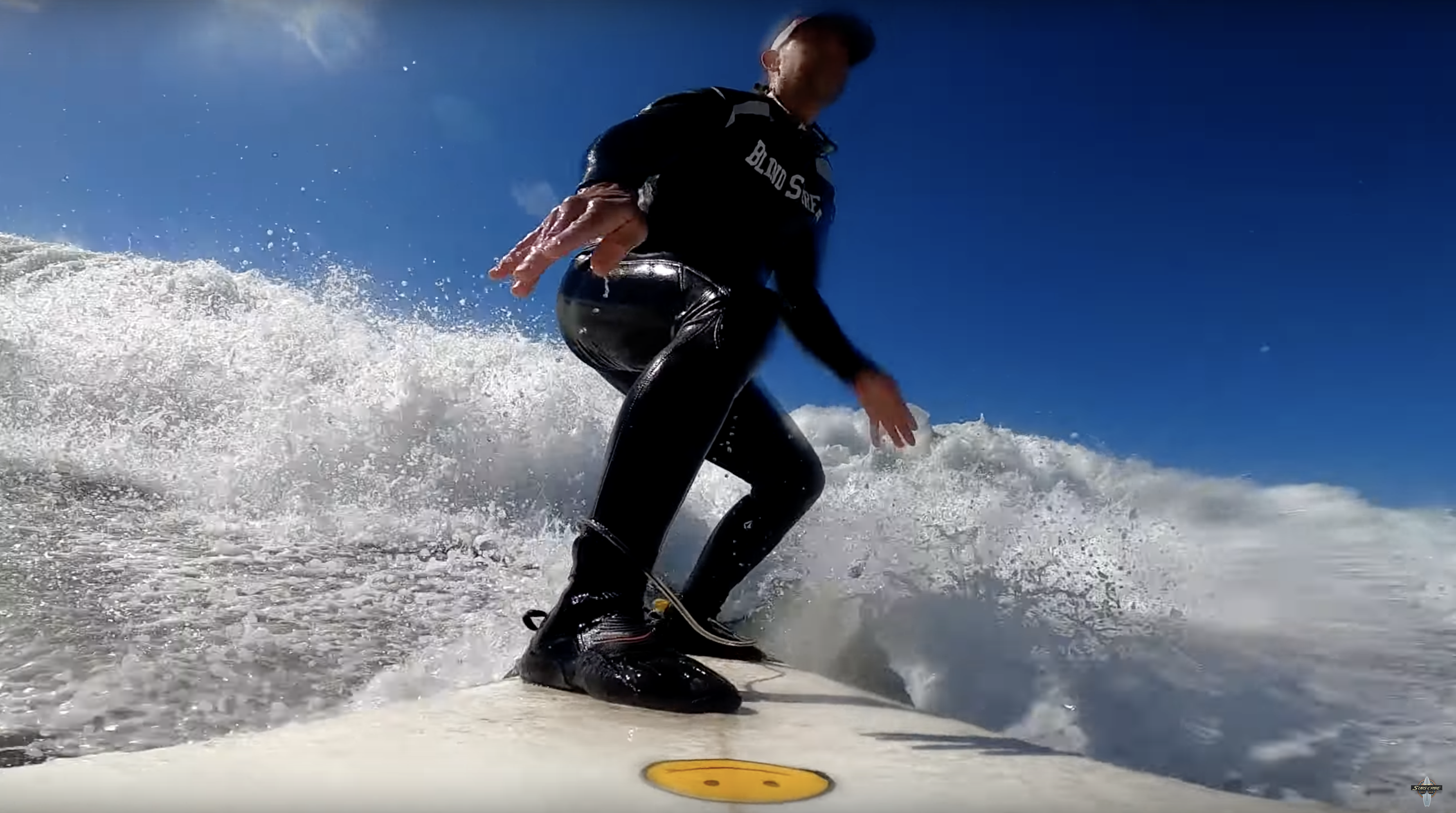 Tight turnarounds and short-notice callbacks are the norm for Gustin. Failing to get the job done is not an option, so he takes his job wherever he must.

Early in his career, he consulted DIY forums that recommended options like packing materials and moving blankets to turn his spare room into a professional-sounding studio, but that direction underperformed and he turned to Auralex. "You know, everything in my studio is top-end, and that shotgun microphone pointing at packing material sounded off to me," Gustin told Auralex from his home studio in San Diego.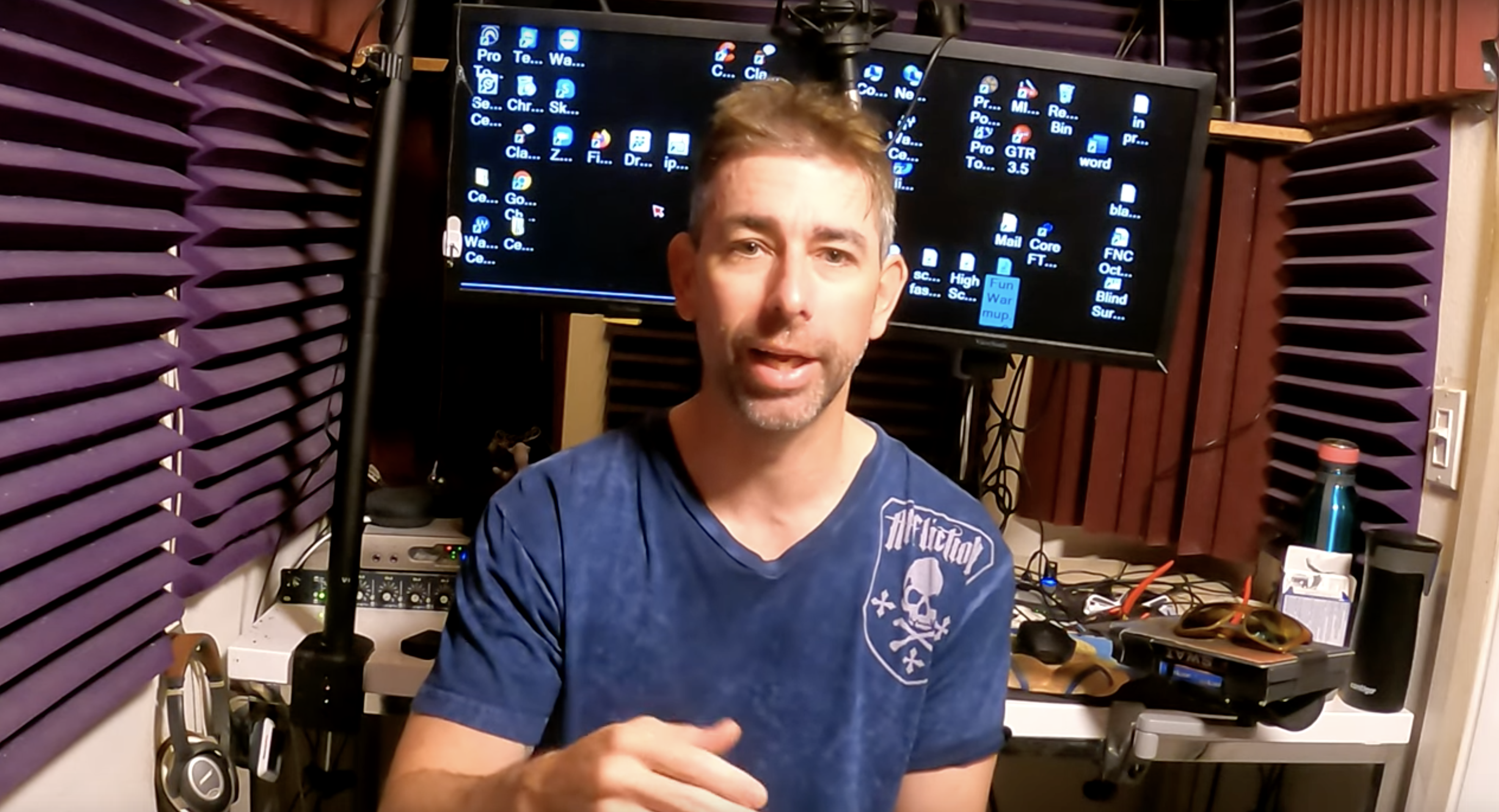 "And I don't know why these little pyramid things that you guys do work, but it's THE sound that my ear is used to hearing and all of my clients and, by extension, everybody in America is used to hearing. They're used to hearing my voice going through that (Sennheiser) 416T and being cleaned up by all of this stuff around me."

He says that having a dialed-in, acoustically-treated setup with the Auralex StudioFoam he trusts in his home recording environment helps him execute at his peak. He says the right room is key to performance. "If you're up there and you're not confident, like, 'oh, my God, I mixed this stuff at home, it sounded great, now it sounds different and that's not good,' it's a matter of being comfortable with your performance."

Another of Gustin's lifelong hobbies has been sailing and he compares mixing audio and the ongoing process to identifying his signature sound to trimming out his watercraft:

"As I learn, as I go on, as I listen to other voices and my voice, and how I fit into this mix and that mix and when I'm using this tone or that tone… like, what is the perfect setup? What's the perfect rope I'm going to use in that boat? What's the perfect setup of the Auralex (products)? You can get that particular and… I almost can't believe I'm getting that hyper-excited about foam," he adds amusingly. "So… it's just foam, but it's very flexible in its application and allows you to get… almost a little neurotic at the top end of your skill level, I guess."
Gustin has twice won the Society of Voice Arts and Sciences (SOVAS) Award for Outstanding Movie Trailer Voice Over of the Year, the SOVAS award for Outstanding TV Promo of the Year, and he's a four-time Benztown Top 50 Radio Imaging Voices award winner. Additionally, Gustin has appeared in 2 Super Bowl commercials and he's the exclusive voice of Fox News. Gustin's work has been featured all over American television networks and hundreds of radio stations in the U.S. and abroad.
You can connect to more about Gustin's remarkable story through his website PeteGustin.com, YouTube channel, social media, and his books.