Mourning the Loss of Eddie Van Halen
Posted by Auralex on 8th Oct 2020
The year 2020 has been particularly difficult. The news this week that legendary guitarist Eddie Van Halen died at 65 of throat cancer only added to it. Tributes are pouring in from across the music industry. Nixxi Sixx of Mötley Crüe perhaps summed up the man's colossal talent best: "the Mozart of rock guitar."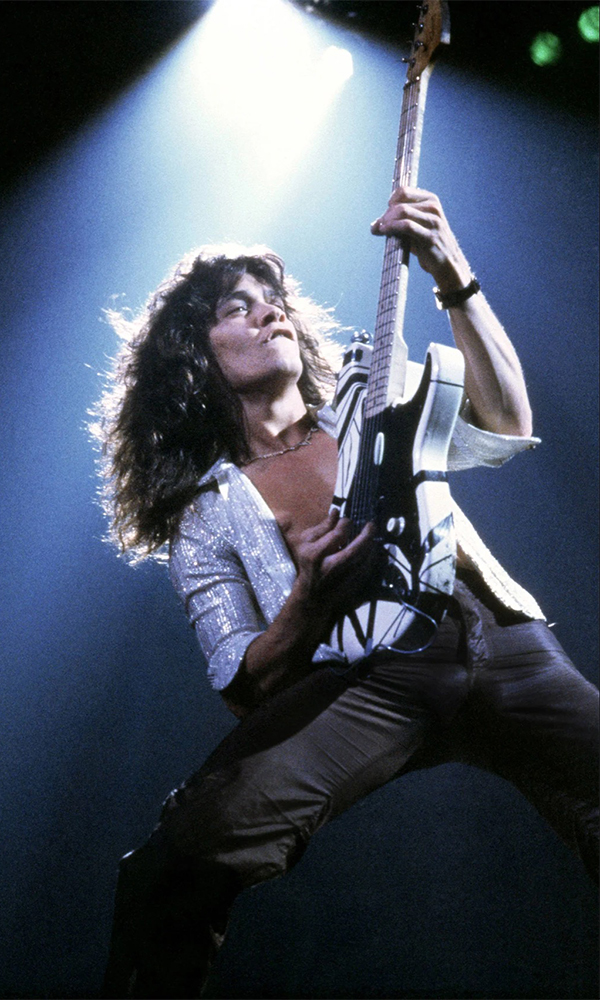 Many Auralex staff members are musicians and Van Halen's death hit them particularly hard. At the conclusion of our morning staff meeting this week, we took a moment of silence in his memory.
"No one played with the verbosity and personality he possessed before he came on the scene," Kevin Booth, Auralex director of sales and marketing said. "He enriched our lives growing up, learning to play his songs and listening to his music."
Robb Wenner, Auralex director of artist relations, worked at a Guitar Center in Hollywood and met him a few times. He told the following story:
My first encounter came one morning when I got a call and was asked to go to Eddie's house. He had been up all night playing on one of his keyboards and it locked up. He was frustrated and couldn't get it to work. They buzzed me through the gate. I drove up the driveway past a Ferrari and other jaw-dropping cars. When I got to the studio door, they said, "Eddie's upstairs; he's been up all night and he's pissed off."
I cautiously made my way to his guitar room. He was standing with a guitar around his neck, a cigarette in one hand and a beer in the other. "This thing's fu**ed up," he said, pointing to the keyboard. I got it back working, holding my breath and praying I hadn't erased or screwed anything up.
Eddie came up, stood next to me and burped in my face! That was all he needed to say! But he did thank me. I left and sat in my car, just completely freaked out. Eddie Van Halen had just burped in my face! It was one of the coolest things that's ever happened to me. How many people would you get excited about them burping in your face? Well, he was one.
Eddie was truly a genius. He did it on his own terms. Rest in peace, EVH.
Auralex offers our sincere condolences to the Van Halen family, his friends, and the millions of fans around the world. Music will never be the same.