How To Find Success in Podcasting, According to Tim Albright
Posted by Nick McLain on 26th Jun 2020
To read the entire transcript of the interview with Albright, visit here.
For admitted "old radio guy" Tim Albright, founder of the popular AVNation network, making the leap into podcasting wasn't much of a stretch. "Radio is what podcasting is a derivative of," he said. "People can argue with me about that all day long, but they're wrong."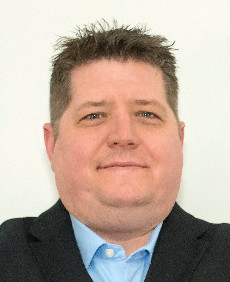 AVNation represents an ideal intersection of Albright's career to date. After working in radio and television for several years in the St. Louis market, including a stop at KMOX with the legendary Jack Buck, Albright moved into the audio-video industry, working as a technology manager for a college and designing AV systems for churches and Fortune 500 companies.
In 2005, Albright incorporated the new podcast medium into his curriculum as an instructor of audio/radio production at an Illinois community college. Although there were a few podcasts in the AV space, Albright felt they were more "white paper-ish" in nature, talking about a specific installation project or a specific technology.
In July 2011, Albright recorded his first episode of "AVWeek," which still releases new episodes every Friday. It discusses the larger AV industry trends and happenings of any given week. The podcast was a side project for Albright, until he came to a realization in late 2015. "It kind of blossomed… It came to the point where we had so much going on and so much movement, it was one of these times where it was either do something or stop doing it altogether," he said.
Albright made the leap, though it hasn't always been smooth sailing. "Being an entrepreneur was not what I signed on for," he said. "I am an old radio guy… The last five years have been an education in running a business and all the ups-and-downs that come with that."
Nevertheless, AVNation now has more than a dozen podcasts under its umbrella and Albright has branched out into helping others start and produce their own podcasts. In addition, his company recently moved into a new facility with professional studios outfitted with Auralex acoustical treatments, including ProPanel ProKit-1 and ProPanel ProKit-2. "You can legitimately hear and feel the difference," Albright said. "It's just remarkable. It's one of those things where you don't realize what sound absorption can do until you have it in one room and you don't have it in another. That has been the biggest kick I get, is showing folks exactly what these things can do."
For those looking to get into the podcast space, Albright offers some advice. First, ask yourself why you want to start a podcast. "If you don't have a 'why,' you'll one or two, maybe three episodes, and then it'll be done," he said. "Another way to say that is, 'What does success look like?' What do you hope to get out of it?"
Albright suggests having at least six episodes "in the can" or at the very least outlined. "It's the whole idea of quick wins, right?" he said. "You start with that, and then you've got a good opportunity for success."
In promoting podcasts, Albright recommends utilizing social media. "It's the bane of our existence, but also a very good tool when used wisely," he said. He also advises inviting people on your show with a larger circle of influence than you possess.
More than anything, Albright believes you should be yourself. "People in general can smell fakeness a mile away," he said. "Be genuine to who you are."
Podcasts, like radio before it, represent a real opportunity because of the personal connection it creates with listeners. "You get into people's head and into their hearts like nothing else," Albright said.
So, what's next for the "old radio guy" turned podcaster? "Take over the world," Albright says with a laugh.
Tim Albright's Recommended Podcast Equipment
Acoustical treatments
Microphone
Free Editing Software
XLR-to-USB Adapter