Auralex Acoustics and Imperative Audio Expand Distribution Footprints with Partnership
Posted by Auralex on 20th Dec 2021
Reciprocal Agreement Brings IA's Portable Vocal Booth to U.S. and Canada and Auralex Products to UK
INDIANAPOLIS (DECEMBER 20, 2021) — Professional audio designer and manufacturer, Imperative Audio, has announced the appointment of acoustics authority, Auralex Acoustics, as their exclusive distributor for the United States and Canada. The reciprocal partnership will also see Studiospares Europe Ltd. (Imperative Audio's parent company) become a distributor for Auralex products in the United Kingdom.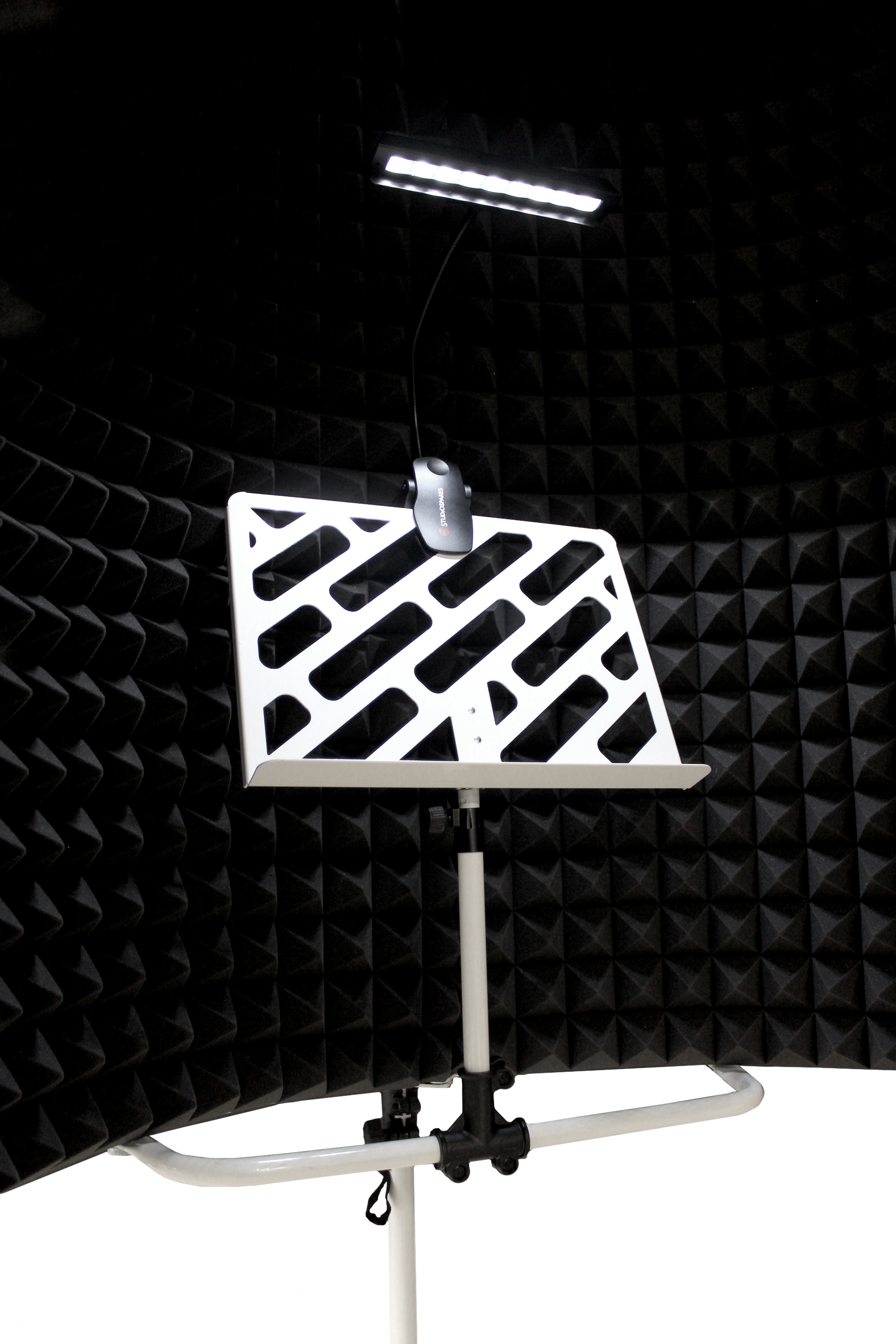 Auralex's expertise in acoustics makes it the ideal choice to serve the music production, voiceover, broadcast and podcast markets for IA's Portable Vocal Booth, which is now available in the U.S. and Canada. With more than four decades as experts in the acoustics industry, Auralex has established itself as a leading provider of sound control technology, expertise, distribution and consultation.
The Portable Vocal Booth's light aluminum cylindrical design largely eliminates the issue of standing waves usually found in and around corners of vocal booths. With a circumference of 324cm and an opening of 80cm, the Portable Vocal Booth is spacious enough for almost any performer, especially over long periods. And it can be collapsed and stored in just a couple of minutes.

The booth offers an exceptionally-low 0.07-second reflection time (RT60, in accordance with ISO 3382-2 Measurements) and an average of 28.4dba reduction (One-Third-Octave Spectrum LZeq, in accordance with IEC 61260), which Imperative Audio says is unheard of for an open booth solution.

"Auralex is a respected and forward-thinking brand that has graced our industry for over four decades," explains Dave West, Studiospares and Imperative Audio managing director. "So, it's an honour for this to be our first major appointment, and we are excited to see the future unfold with this partnership."
"Auralex is equally enthused to be teaming with Imperative Audio to offer such an innovative and high-performance product to customers in the U.S. and Canada," says Terry Hayes, Auralex international sales manager. "The Portable Vocal Booth is truly a unique solution that will perfectly complement the Auralex product range."

Further Imperative Audio products including the Lucent and FETPre will be available in the U.S. in 2022. For more information go to auralex.com or imperativeaudio.com.