Joel Singer: From Pershing II Missles and Hanging With Geddy To Capturing The GRAMMYS® And Beyond
Posted by Auralex on 8th Jun 2021
Note: Following are excerpts from the full interview. The interview was conducted by Kevin Booth, Auralex director of sales and marketing. Robb Wenner, Auralex director of artist relations, produces the podcast and jumps in with questions. To hear the full interview, subscribe to Auralex Creative Spaces on your podcast platform of choice.
Interview Transcript:
Kevin Booth: What skills did you have that prepared you to get into remote recording?
Joel Singer: I graduated from high school, and to my parent's dismay, I said I didn't want to go to college. I wanted to go and be a musician, and they were like, n,o that's not going to happen! So I went through one year of college miserably and then came home and said this would not work for me. I don't want to go back, and you know my father, again being the attorney, was like, well, if that's the case, either you get yourself a job or go back to school. So instead of going back to school, I went to the second love of my life, electronics, and at that point, electronics on Long Island was booming. You could get a job for $25 to $30 an hour. I have an OCD- type of mentality, and I took to electronics and music at the same time, and because they were kind of together, it was great. I graduated from an electronics school and got my first job in the electronics industry, working on the Pershing II missile system! I was building bombs and, at the same time, still playing music. I started to work for a company that developed an in-house laser surgery system, and I was doing all sorts of different things. I learned how to program machine language, and I learned how to program C and C+, PLM and PLM+ and several other things. I could program Intel processors for this surgery system, and I demoed the system we developed at all the big hospitals in the city, which was pretty interesting.
The company finished the project, and I got a severance check. What does any good musician do with a severance check? You go into Sam Ash Music, and that's what I did.
I bought a bunch of gear and my first Apple Mac. As I was walking out of the store, I felt a hand on my shoulder, and it was the storage manager. He said to me, "look, you know a lot about this MIDI stuff," and I said, well, yeah, I do, it's really interesting, and it's ones and zeros to me." It's programming, and it's everything that I've done at that point, and he was like, "well, we need you to work for us." That turned into several years working for Sam Ash Music, and they made me a manager and even sent me to management school to learn how to be a manager. They believed in me. This whole time I had constantly been building up a recording studio and adding more keyboards. I had mounds and mounds of gear sitting in my parents' basement. I got married, and all the equipment moved to where I was when we bought a house, and I built a studio in the house. Things just kept steamrolling from there, and I started a company with Robert Scovill, the live-sound engineer, and learned a lot from him. Aside from just his audio instincts, he's just such a nice guy, and I learned so much about the live-sound business with him and met many people.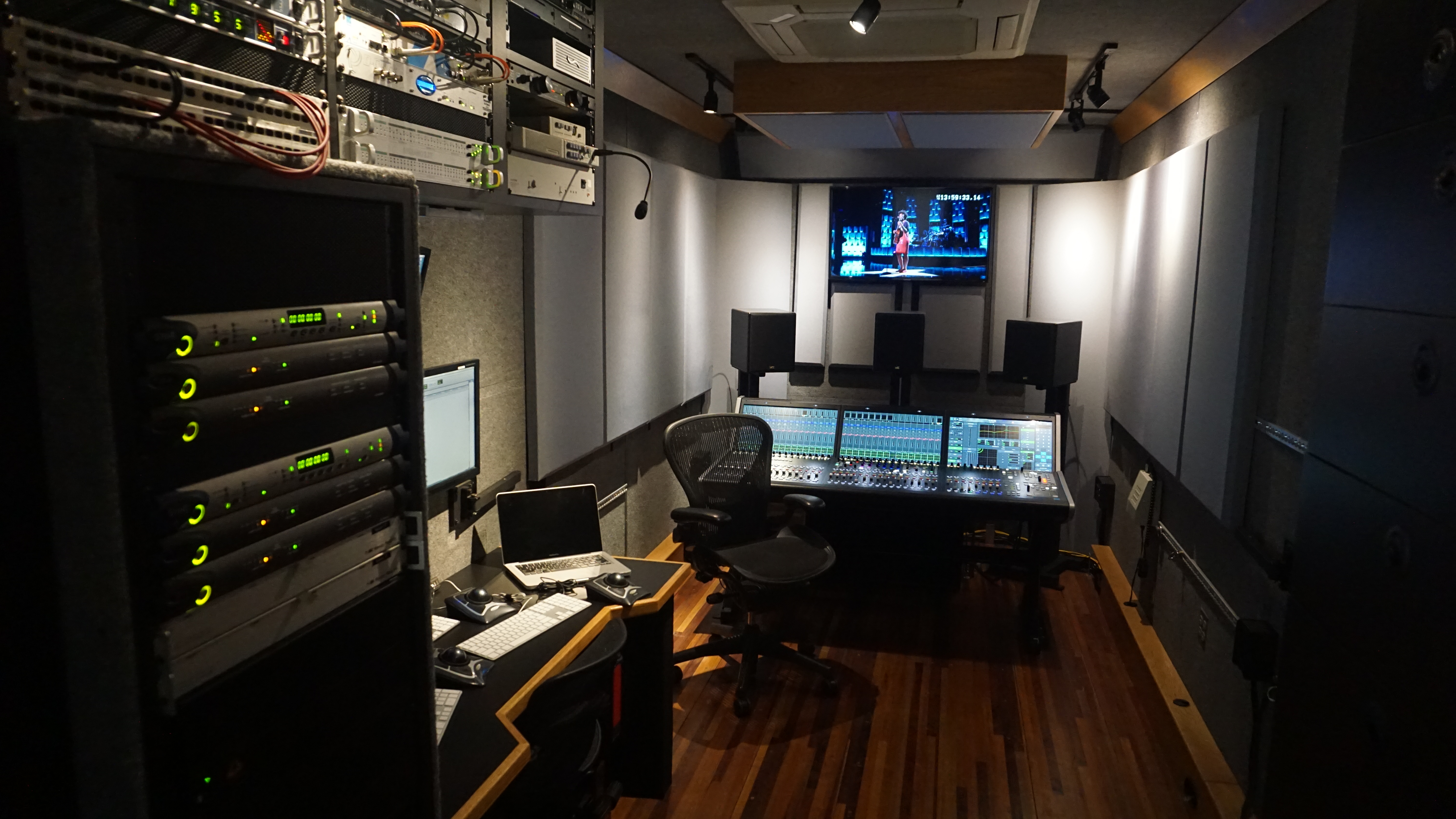 KB: Can you walk us through the Super Bowl 55 halftime show with The Weeknd?
JS: This Super Bowl was quite a bit different than previous Super Bowls. The Covid protocol was followed very strictly. I was working with Brendan O'Brien for the first time, and what a wonderful man, I mean absolutely talented. His discography reads like a who's who of rock royalty, and he's such a nice guy, you know, and it was so understanding of the situation. There is a brand new console he's never worked on and a truck he's never worked in, and he's tasked with making this artist's ideas come to life because that's what we're tasked to do. I'm here to help enable Brendan and the engineer to do their job. He's there to help the artists do their job. We're there to support the dream of the artist. I was a one-person show in the truck: I was the mixer assistant in the truck, I was the Pro Tools operator in the truck, I was the engineer-in-charge in the truck, I did everything for that show so that these guys could get what they wanted.
They brought in a mound of analog gear that they wanted to connect up because they're used to that. We had vintage Neve 1073 modules from Blackbird Studios. We got the signal through a network distribution system which was handled over Dante. We got all the mic signals from the RF units direct on Dante, and we turn those into analog to plug into the Neves. The Neves went to Teletronix LA2A's, and the LA2A's fed DBX 160's, and the 160s fed the console. They had a couple of Lexicon PCM 42's, and they had a Lexicon PCM 60. We had a Lexicon 960, a TC 6000, a UAD live rack, and a Waves SuperRack. We had everything at their fingertips to do whatever they needed to do. It went way too fast for me! It was eight days, but it went way too fast when you thought back about the show and the whole extravaganza. There were at least five or six full run-throughs, and there was a dress rehearsal with all the fireworks and everything because the NFL doesn't take any chances. Brendan mixed an excellent halftime show, and his engineer Tom worked well together. It was great to see, and it was a wonderful experience.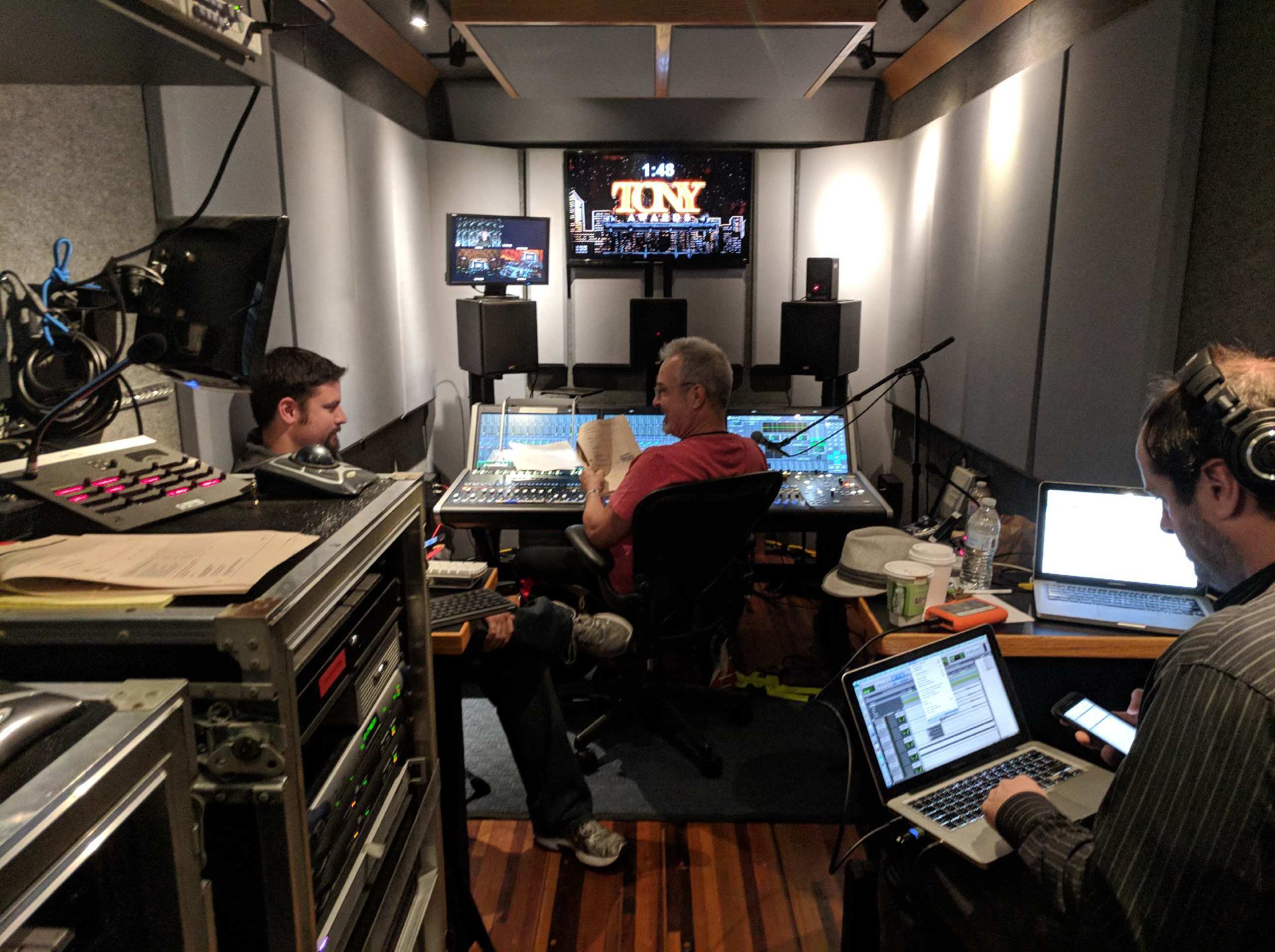 KB: Are you feeling confident that 2021 will be better for live shows?
JS: Absolutely! We already see it, and the phone has started ringing again, and people are putting us on hold for shows that they're booking and planning. A lot of it is tele-productions, and big stadium tours are going to be a little different. Indoor arena shows will not happen for a while, but we'll get outdoor arena shows happening in the summer. I hope that some of the big promoting companies, like Live Nation, are thinking of ways to maximize some of these outside shows so you can set up a PA system and a lighting system at a stadium for two weeks. Every two days, have someone coming in there to use it that you don't have to carry it all right now. We still want to limit the number of people that are interacting, but you can still do it. I hear that there are wonderful rapid tests coming out that are very cost-effective. We're talking about under $5 a test that you could do on-site and have a result within 15 to 20 seconds. If we can get that, along with the vaccines, we can do things like that. Hopefully, people would pay the extra $5 for their ticket because they want to go to a live show and keep everyone safe and healthy.
Click the player below to listen anywhere you listen to podcasts!